Chapter 7 Bankruptcy Software streamlines the preparation and printing of debtor filings under Chapter 7 only. The software accommodates current, official bankruptcy forms in an easy-to-use, interactive software system. Printed forms are ready to be signed and filed with the court. Electronic filing is a breeze! The full version of Bankruptcy Case Software which handles Chapter 7, 11, and 13 can be purchased here for $429.
Bankruptcy Case Software will reduce form preparation time and help you manage debtor information.
We can have you working with the software the day it is ordered! You can download the software from this website or we can e-mail you the software to get you started immediately. If you order today, the CD, packaging and our well-written, easy-to-read manual would arrive in 2-3 days by UPS.
5 Quick Reasons to Order Chapter 7 Bankruptcy Case Software
FREE Technical Support and Live Updates within the first six months from the date of purchase.


FREE PDF Print Driver built into the software. Create PDF files the quick and easy way. Electronic Case Filing is a breeze!


Current state and federal exemptions built into the software.


FREE Collection of forms in MS Word format. A $30 value. Includes an excellent, well-written Bankruptcy Questionnaire.


Upgrade. Its easy to upgrade to the full version which includes Chapters 11 and 13.
The software has a lot of other great features. Download our DEMO version from this website and see for yourself.
Partial List of Features:
Sure-store client management system
Revised official bankruptcy forms
Schedule F Creditor Management System
Create and store common

creditor

names

and addresses

for quick retrieval.
32-bit technology for any Windows operating system

.

Network compatible.
One-click gather and alphabetize the creditor matrix.
Smart-key tab driven menu system
Multi print form feature – Print one, some or all.
Easy client save and retrieval from within the program
Easily store setup information
Auto transfer common client information
Auto-Calc Feature. We do the math!
Editable State and Federal exemptions
Easy set-up wizard – Ready to use in minutes!
Technical support via phone and web
Partial List of Forms Included:
Exhibit D to Official Form 1, Individual Debtor's Statement of Compliance with Credit Counseling Requirement

Official Form 22A, Statement of Current Monthly Income and Means Test Calculation (Chapter 7)

Official Form 23, Debtor's Certification and Completion of Instructional Course Concerning Financial Management

Addendum Pages
Application to Pay Filing Fees in Installments
Certification and Signature of Non-Attorney Petition Preparer
Certificate of Service
Creditor Matrix (Alphabetized)

Verification of Creditor Matrix

Declaration concerning debtor schedules
Debtor Acknowledgement
Exhibits A, B, C
Individual Debtor's Statement of Intention
Pursuant to Rule 2016(b)
Schedules A - J
Statement of Financial Affairs
Summary Information Sheet
Summary of Schedules
Voluntary Petition
Bankruptcy Made Easy!
Easy on-screen interface allows the user to move step-by–step through a bankruptcy case from beginning to end. Simply follow the tabs, and answer the questions on each screen. Back and Forward keys are available for review and changes. Clearly highlighted questions, prompts the user for each piece of information. Common information is transferred to each form eliminating the need for additional typing. Checkboxes are provided on screen, and can be selected with just a click of a mouse.
ADVANCED PRINT FEATURES:
Print just one form at a time, all forms, or a few selected forms.
Print single pages of long documents: Ideal for last minute revisions.
Print multiple copies of documents.
Preview forms on screen, zoom feature for hard to see areas.
Our Bankruptcy Case Software is compliant for all 50-states:
Alabama, Alaska, Arizona, Arkansas, California, Colorado, Connecticut, Delaware, Florida, Georgia, Hawaii, Idaho, Illinois, Indiana, Iowa, Kansas, Kentucky, Louisiana, Maine, Maryland, Massachusetts, Michigan, Minnesota, Mississippi, Missouri, Montana, Nebraska, Nevada, New Hampshire, New Jersey, New Mexico, New York, North Carolina, Ohio, Oklahoma, Oregon, Pennsylvania, Rhode Island, South Carolina, South Dakota, Tennessee, Texas, Utah, Vermont, Virginia, Washington, West Virginia, Wisconsin and Wyoming.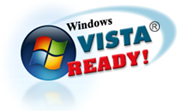 All of our software functions on any Windows operating system. The software has been tested on Windows 95, 98, 2000, NT, ME (millennium edition), XP, 2003 and Windows Vista. The software functions on networks or stand-alone personal computers and is compatible with all printers.

RELATED LINKS
30-Day Unconditional Money-Back Guarantee!