State specific software for the drafting and assembly of Living Trusts, Wills, Powers of Attorney and Trust Administration. Designed to be compatible with all word processing programs and runs on any Windows operating system. Simply answer questions on screen to tailor your clients' estate documents. Each document can be customized or edited as needed.
The templates provide all trust/will versions, extensive distribution options, all supporting documents (e.g., "pour-over" wills, powers of attorney, HIPAA compliant health-care powers, trust certifications, etc.), transfer documents, correspondence and worksheets.
All documents were created by a group of estate planning attorneys. Years of research and development have gone into this new release; we are confident that this program will be an invaluable tool for your practice!

For attorneys, we have two options to choose from.
Estate Planning Software $229

Quickly and easily create professional customized estate planning documents for your clients! Wills Software is included as a bonus.


Will Software $99

Generate a Last Will and Testament, Living Will, Advanced Health Care Directive (California), Durable General Power of Attorney, Durable Power of Attorney for Health Care (California), Medical Information Disclosure Authorization (HIPAA), Medical Power of Attorney for Health Care/Medical Directive, Statement of Wishes and Tangible Personal Property Inventory form.
For consumers, we sell a do-it-yourself revocable living trust software for an individual or family. Save money and time by preparing your own Living Trust documents.
Revocable Living Trust Software (single, joint) $79

Prepare a Revocable Living Trust, Memorandum of Trust (also known as Abstract of Trust), HIPAA Compliance Authorization form for the Release of Medical Information, Schedule of Assets, funding instructions for transferring property to the trust, as well as necessary transfer documents.
Our Estate Planning and Will Software is compliant for all 50-states:
Alabama, Alaska, Arizona, Arkansas, California, Colorado, Connecticut, Delaware, Florida, Georgia, Hawaii, Idaho, Illinois, Indiana, Iowa, Kansas, Kentucky, Louisiana, Maine, Maryland, Massachusetts, Michigan, Minnesota, Mississippi, Missouri, Montana, Nebraska, Nevada, New Hampshire, New Jersey, New Mexico, New York, North Carolina, Ohio, Oklahoma, Oregon, Pennsylvania, Rhode Island, South Carolina, South Dakota, Tennessee, Texas, Utah, Vermont, Virginia, Washington, West Virginia, Wisconsin and Wyoming.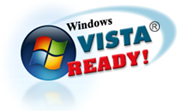 All of our software functions on any Windows operating system. The software has been tested on Windows 95, 98, 2000, NT, ME (millennium edition), XP, 2003 and Windows Vista. The software functions on networks or stand-alone personal computers and is compatible with all printers.