A revocable living trust is an arrangement you make for management and distribution of your property. Like a will, the trust is "revocable", meaning that you can modify or eliminate it at any time.
Living trusts are established by written agreement or declaration which appoints a "trustee" to administer the property, and which gives detailed instructions on how the property is to be managed and eventually distributed.
You can act as trustee and have broad powers to invest and use the trust fund.
The major difference between a last will and a living trust is in the ownership of the property. With the last will, you and your family own the property of your estate, and the court and executor you name will oversee the distribution according to your wishes via probate. With a living trust, all of your property is owned by your trust and you own the trust. Upon your death, the living trust contains instructions for distribution of your assets.
Choose Between a Single or Joint Living Trust
Single, Revocable Living Trust
Promotion Price: $79 95
Joint, Revocable Living Trust
Promotion Price: $79 95
Save hundreds, even thousands of dollars in legal fees by preparing your own Living Trust documents!
This Living Trust Software will prompt you through a series of questions to assist you in making decisions and then assembles:
Revocable Living Trust (Single or Joint)
Memorandum of Trust (or Abstract of Trust)
HIPAA Compliance Authorization Form for the Release of Medical Information
Schedule of Assets
Funding Instructions for Transferring Property to the Trust
Necessary Transfer Documents
Forms are created based on your responses and with your customized data populated in the form. The Living Trust Software assembles documents into rich text format for use in any Word Processor. Further editing can be made once a document is created.
Data entered may be stored/saved anywhere on your hard drive, to external diskettes or to a network shared drive for quick retrieval.
Additional features include:
Sure-store client management system
Built-in Help.
Easily transport data from one computer to another or across a network.
The software has a lot of other great features. When you order, we will mail out a CD with the software along with other titles.

Living Trust Software is the software attorneys have been using for years to create simple living trusts for their clients. We understand that the cost of hiring an attorney to prepare your estate planning documents can cost thousands of dollars that the average consumer does not have. Our Living Trust software is the cost-effective solution to preparing quality professional legal documents quickly and easily.
Our Living Trust Software is compliant for all 50-states:
Alabama, Alaska, Arizona, Arkansas, California, Colorado, Connecticut, Delaware, Florida, Georgia, Hawaii, Idaho, Illinois, Indiana, Iowa, Kansas, Kentucky, Louisiana, Maine, Maryland, Massachusetts, Michigan, Minnesota, Mississippi, Missouri, Montana, Nebraska, Nevada, New Hampshire, New Jersey, New Mexico, New York, North Carolina, Ohio, Oklahoma, Oregon, Pennsylvania, Rhode Island, South Carolina, South Dakota, Tennessee, Texas, Utah, Vermont, Virginia, Washington, West Virginia, Wisconsin and Wyoming.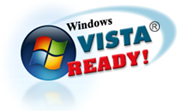 All of our software functions on any Windows operating system. The software has been tested on Windows 95, 98, 2000, NT, ME (millennium edition), XP, 2003 and Vista. The software functions on networks or stand-alone personal computers and is compatible with all printers.
Related Links:
90-Days of Online and E-mail Technical
Support included with Purchase.